Digital CSC: The official website of Common Service Center was launched by the Government of India to facilitate the online services offered by the State Government and Central Government. All the volunteers of the district level or block level or village level who want to set up their CSC have a chance to do so by completing the CSC Digital Seva Registration. After that, you can do the CSC Digital Seva Portal login online by using the VLE number issued to you after the completion of registration. You need to issue CSC Digital TEC Certificate online and then you can proceed with the registration process.
कॉमन सर्विस सेंटर की आधिकारिक वेबसाइट भारत सरकार द्वारा राज्य सरकार और केंद्र सरकार द्वारा दी जाने वाली ऑनलाइन सेवाओं की सुविधा के लिए शुरू की गई थी। जिला स्तर या ब्लॉक स्तर या ग्राम स्तर के सभी स्वयंसेवक जो अपना सीएससी स्थापित करना चाहते हैं, उनके पास सीएससी डिजिटल सेवा पंजीकरण पूरा करके ऐसा करने का मौका है। उसके बाद, पंजीकरण पूरा होने के बाद आपको जारी किए गए वीएलई नंबर का उपयोग करके आप सीएससी डिजिटल सेवा पोर्टल लॉगिन ऑनलाइन कर सकते हैं। आपको सीएससी डिजिटल टीईसी प्रमाणपत्र ऑनलाइन जारी करने की आवश्यकता है और फिर आप पंजीकरण प्रक्रिया के साथ आगे बढ़ सकते हैं।
CSC Digital Seva Portal
As we know CSC centres are available everywhere in every district and village and provide government services at the grass root level. You can also earn your livelihood by opening CSC Digital Seva Portal Center at your place and then make it easier for the people who want to avail of government services. You can provide many services to citizens like E Aadhaar Card, PAN Card, PM Kisan Registration, Passport, Bill Payment and Money Transfer through CSC Digital Seva Portal. The customers can be charged a minimal fee for offering these services and then can earn their living by becoming village-level entrepreneurs. Please complete the CSC Digital Seva Login at register.csc.gov.in through My Account whenever you want to avail of the service. Once the application is approved you will receive a registration number and using this registration number you can access the My Account portal.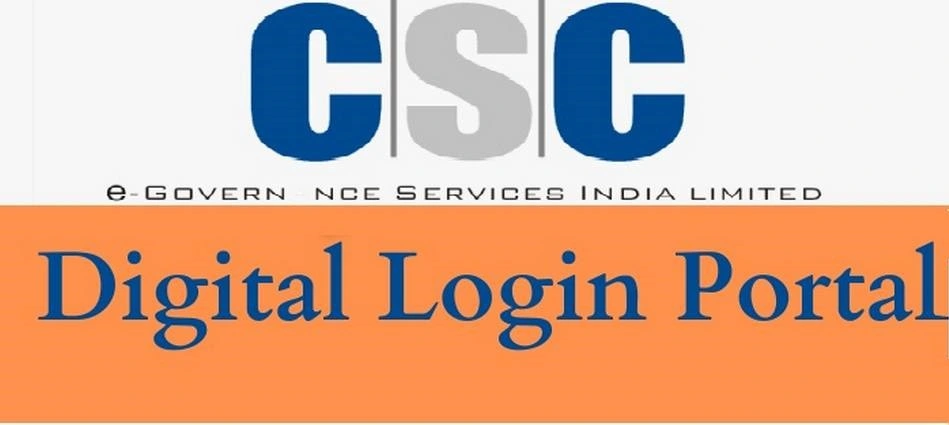 Objectives of CSC Digital Seva Portal
In India, reach out to 2.5 lakh Gram Panchayats.
Citizens should have access to secure and accurate information.
All the essential services in the villages are provided in one place.
Provide affordable and high-quality services to regular people.
To promote the social and welfare programs of the Government.
Create new rural jobs and encourage rural entrepreneurship
Also Read:- Digital Seva
Digital Seva Portal Registration
To start the registration process, you need to fulfil the required eligibility criteria, document list and infrastructure requirements as well as a computer system to run a CSC centre in your village area as a VLE (Village Level Entrepreneur).
Visit the official website of CSC csc.gov.in.
Click on CSC Registration as shown in the image below.
Now that you are at https://register.csc.gov.in, click on the button that says Click here to register under VLE Registration.
You are now at https://register.csc.gov.in/register/. Select CSC VLE and input your mobile number, and email address and confirm it.
Before clicking on submit button fill in your name, date of birth, gender, authentication type and captcha text.
Fill in all the required information (personal details, submit your photo, location details- latitude and longitude using a map, banking details, your address information etc.) and read the terms and conditions carefully in multiple steps throughout the application form.
Check all the information you have entered so far and click on the submit button for registration. After that, you will give an Application Form Reference ID. Save it for later use in the application process.
After completing all seven steps, you will receive an acknowledgement email on your registered email address.
Last but not the least, in the CSC registration process, you need to print a copy of the application form which mail to you and send it to the District Manager of your nearest CSC along with the original copy of your papers (Passbook/Passbook). Attested copies of Cheque, PAN Card, ID Proof, Photo, and Address Proof).
Suggested Link:- Data Entry Jobs Without Investment, Genuine Data Entry Jobs Without Registration Fees
#SupriyaGupta